This year's Sales Tax Holiday in Ohio is August 5th-7th. It's a great opportunity to save a little money on your back-to-school shopping. This link will take you to the 22-23 ES Supply Lists:
https://tinyurl.com/ycku46dn
When shopping for clothes and shoes be aware of our school's dress code policy found in our handbook on the MUES website.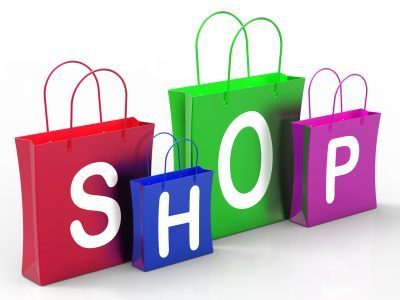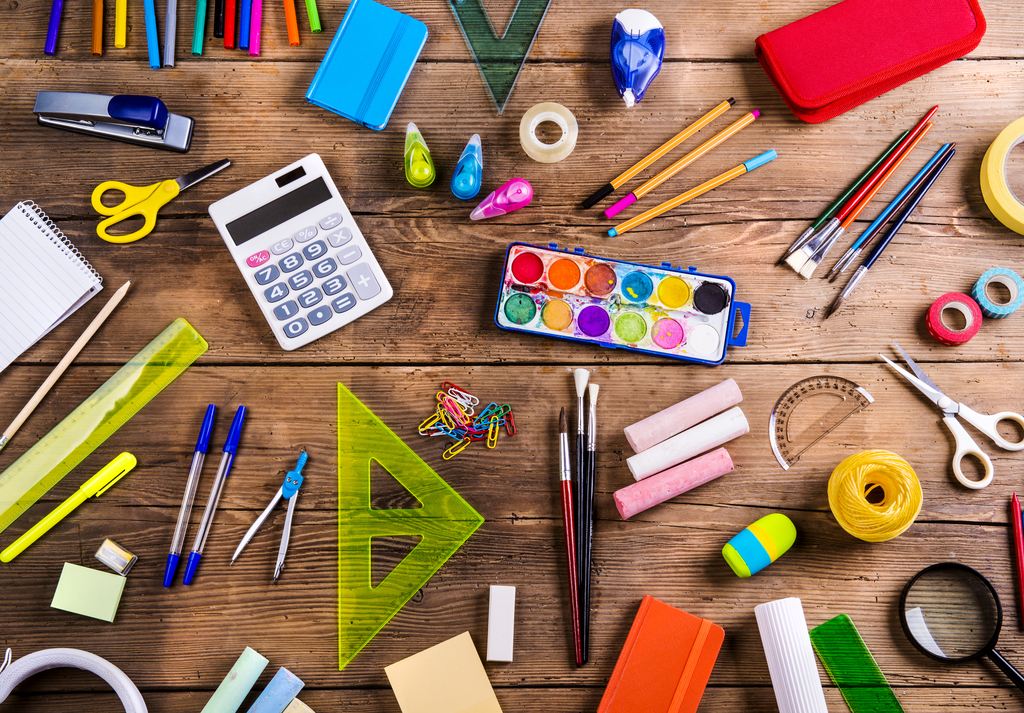 Third-grade students learned lessons in economics today through creating, advertising, and selling handmade products to their fellow classmates and M-U staff!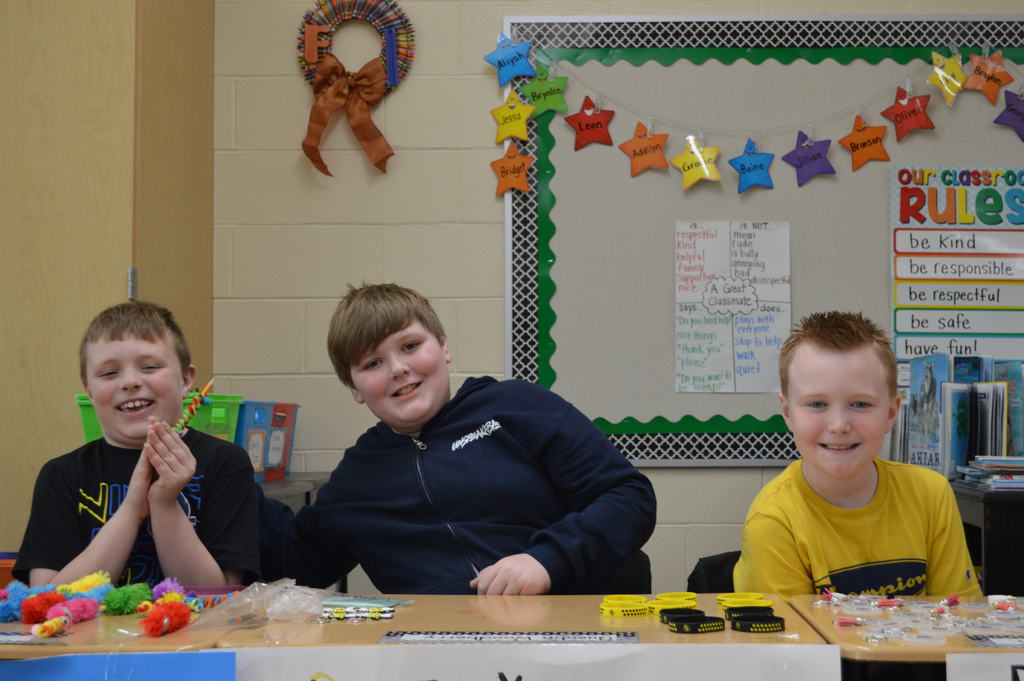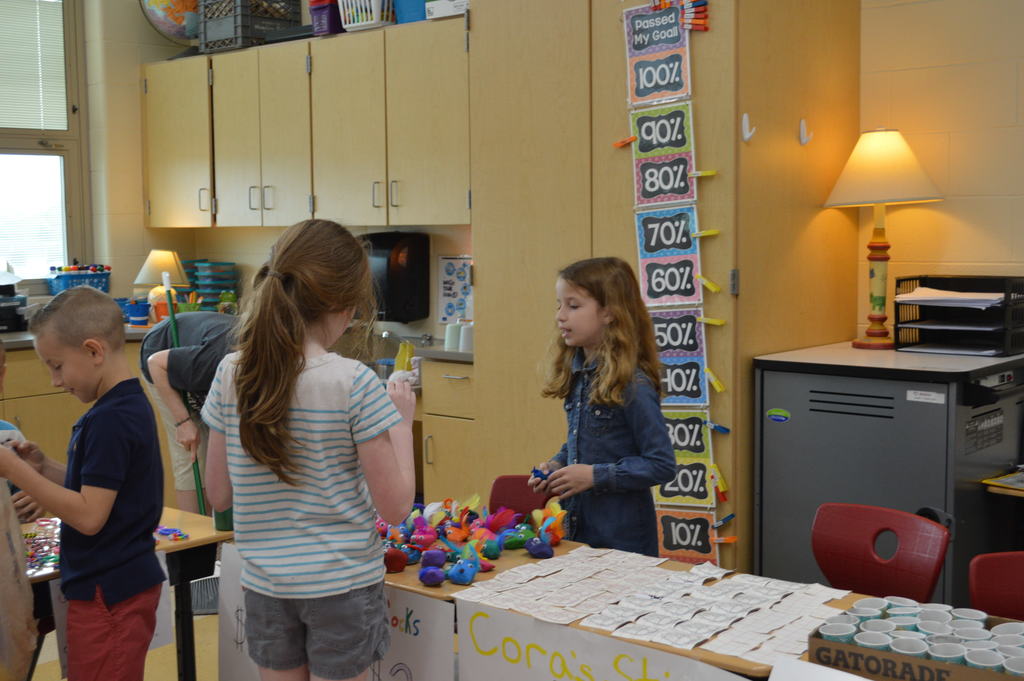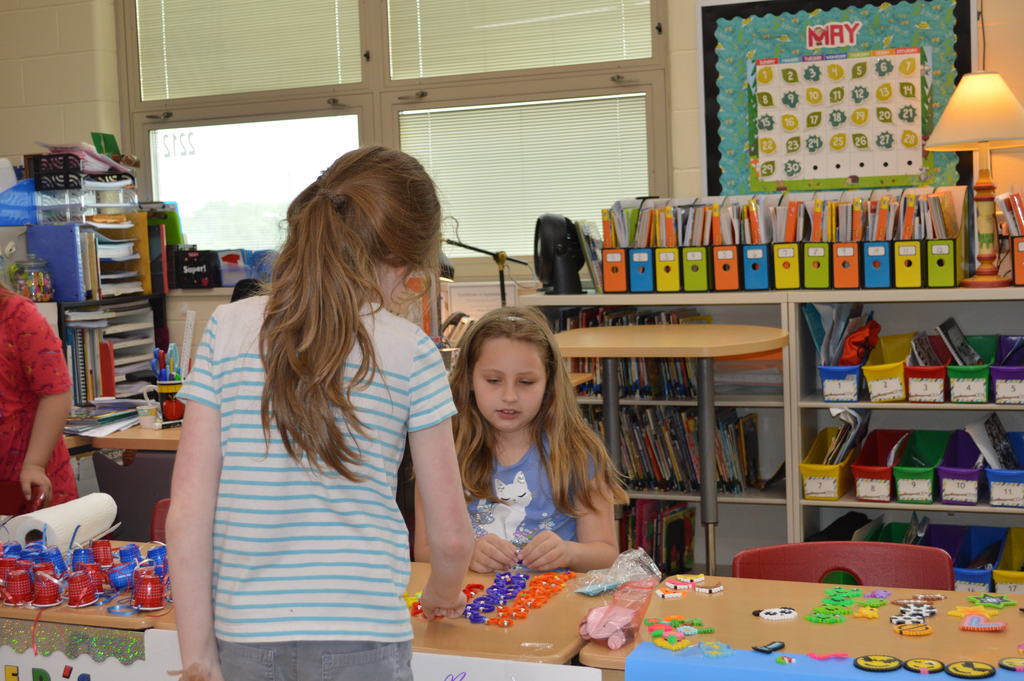 Registrations forms for both the Bulldog Boys and Lady Bulldog Basketball Camps have been distributed to all Kindergarten through 5th Grade students. The Bulldog Boys Basketball Camp will be held June 6th-June 9th. The Lady Bulldog Basketball Camp will be held June 20th-June 22nd. Completed registration forms may be turned into the ES Office or mailed to the address listed on the flyer. You may also access a copy of the registration form for both camps on the MURA website or MU Athletics website.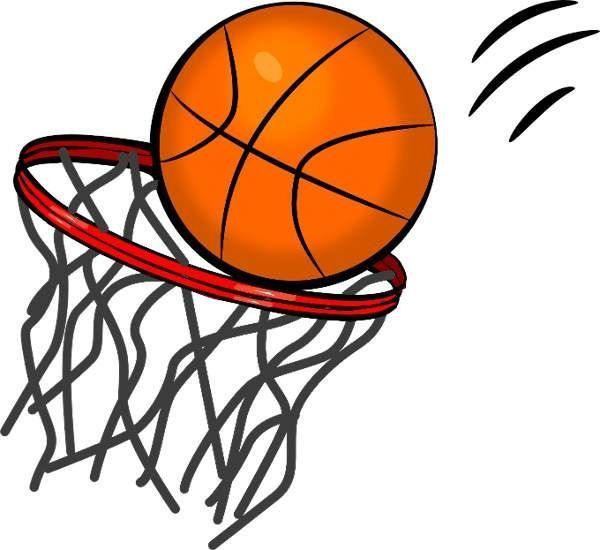 Final Reminder: If you have a kindergarten student planning to attend for the 22-23 school year, please complete the online registration to participate in screening beginning May 27th. Follow the link to be directed to the registration website.
https://tinyurl.com/5h3ub8te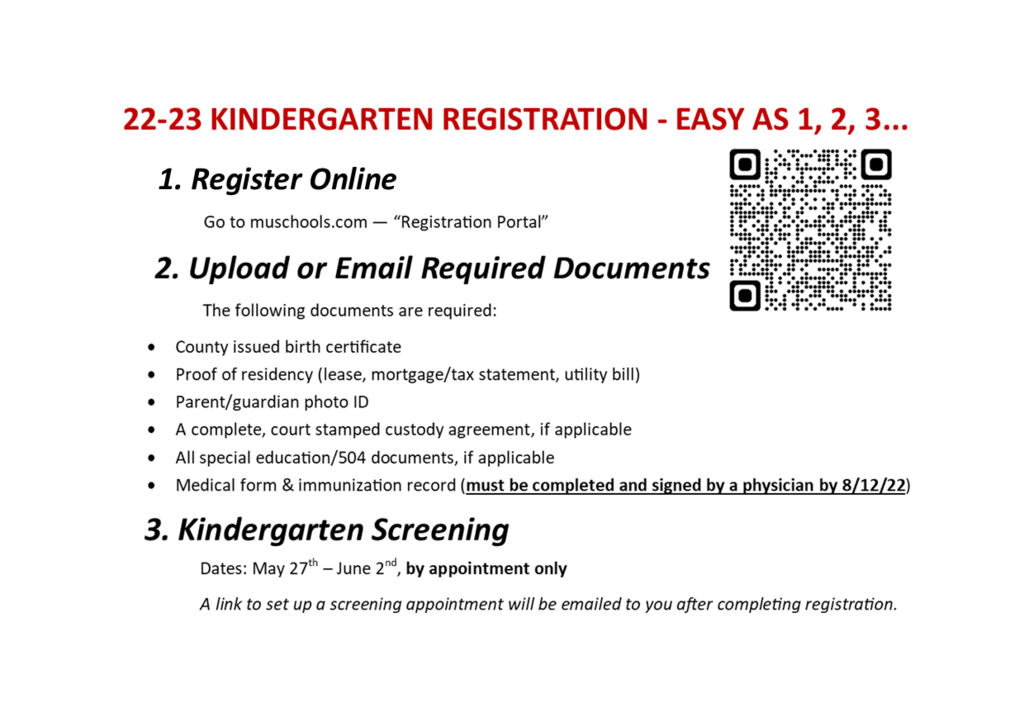 Any students entering grades 1-8 for the 22-23 school year interested in attending the 2022 Lady Bulldogs Basketball Camp, please fill out the form and return with payment. Follow the link for more information.
https://5il.co/1a5ow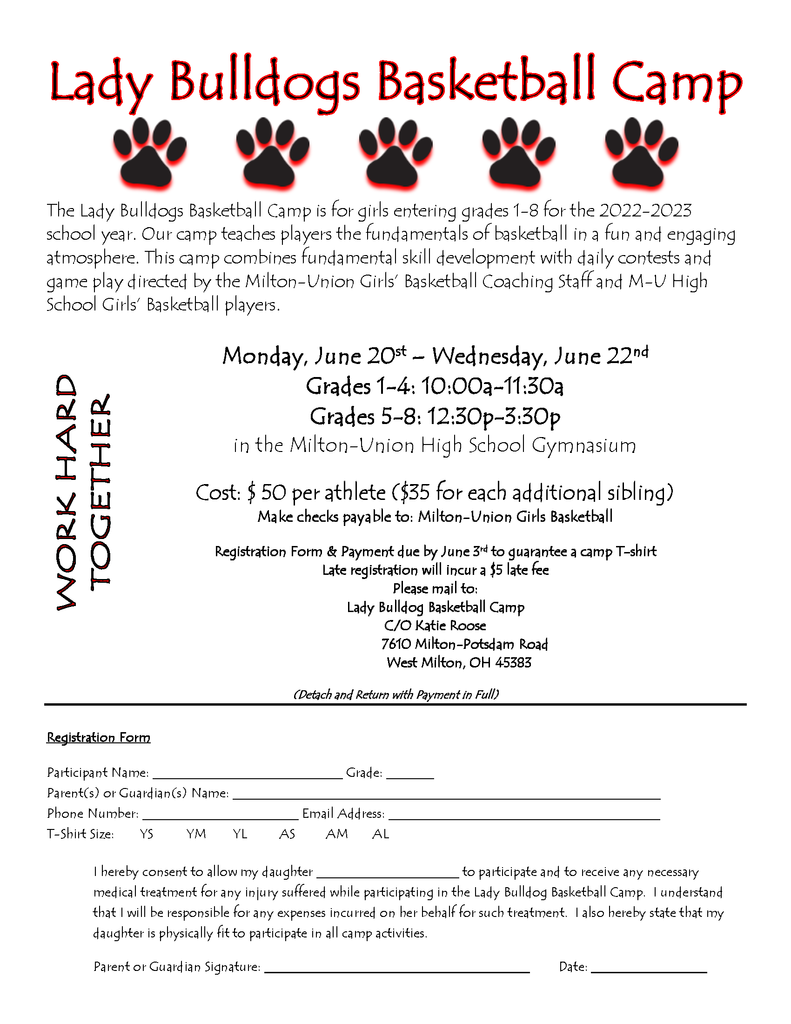 Thank you to our Music Teacher, Miss Owsiany and our Second Grade Teachers: Mrs. Altic, Mrs. Avey, Mrs. Bucchi, Mrs. Watkins and Mrs. K. Yount for all of their work with our students on their Famous Americans program.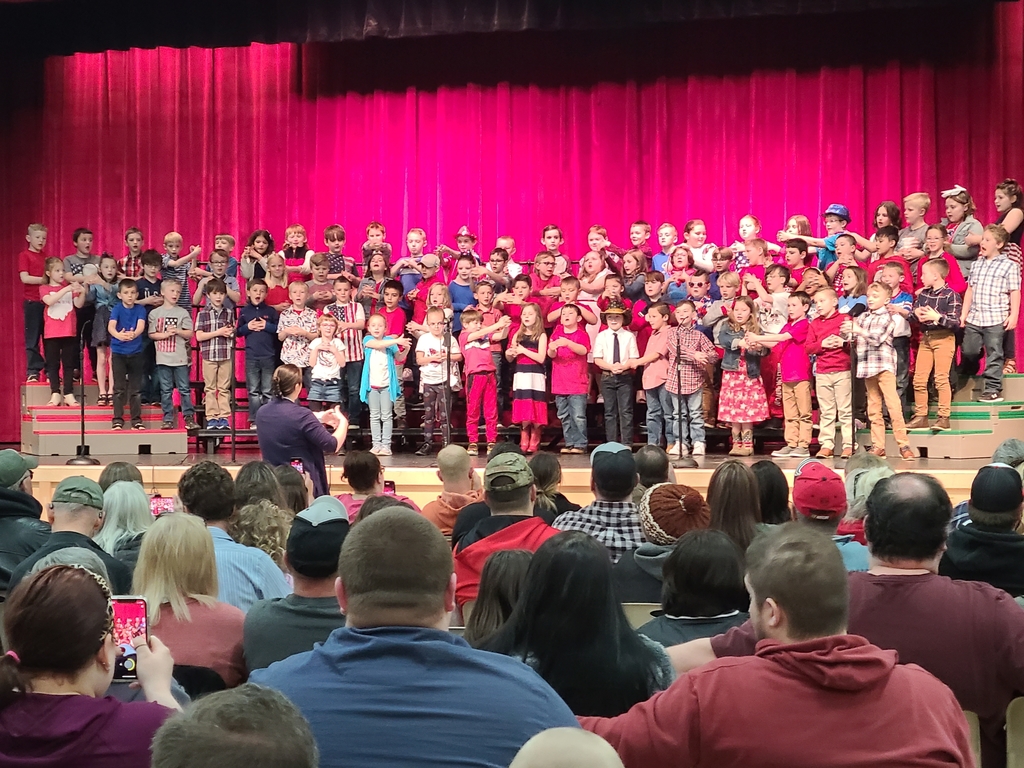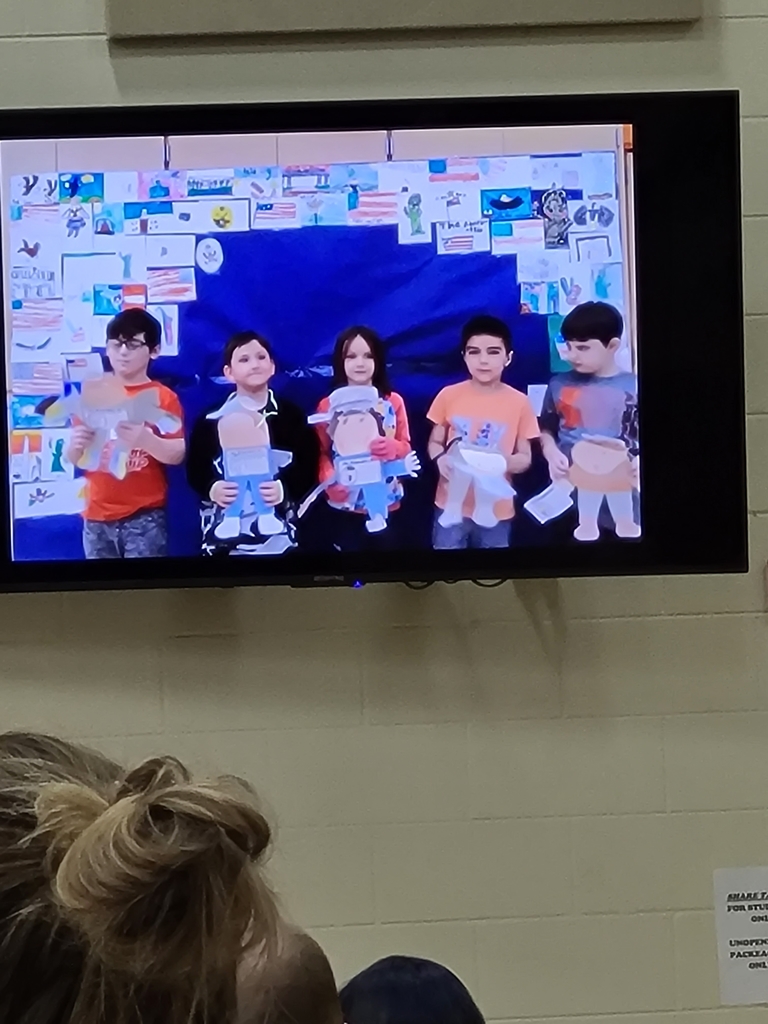 22-23 Kindergarten Families - Need help completing online registration? Still have enrollment documents to turn in? Join us next week for in-person registration! Please enter through the back athletic entrance. Follow the link for more information.
https://5il.co/17o30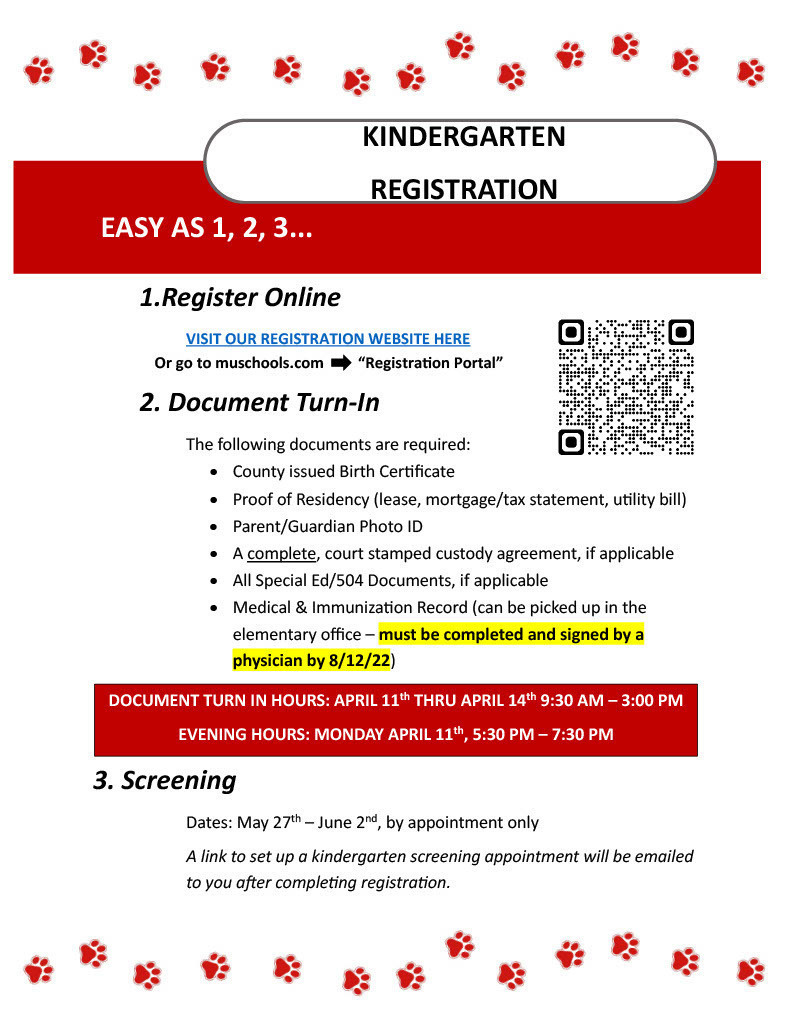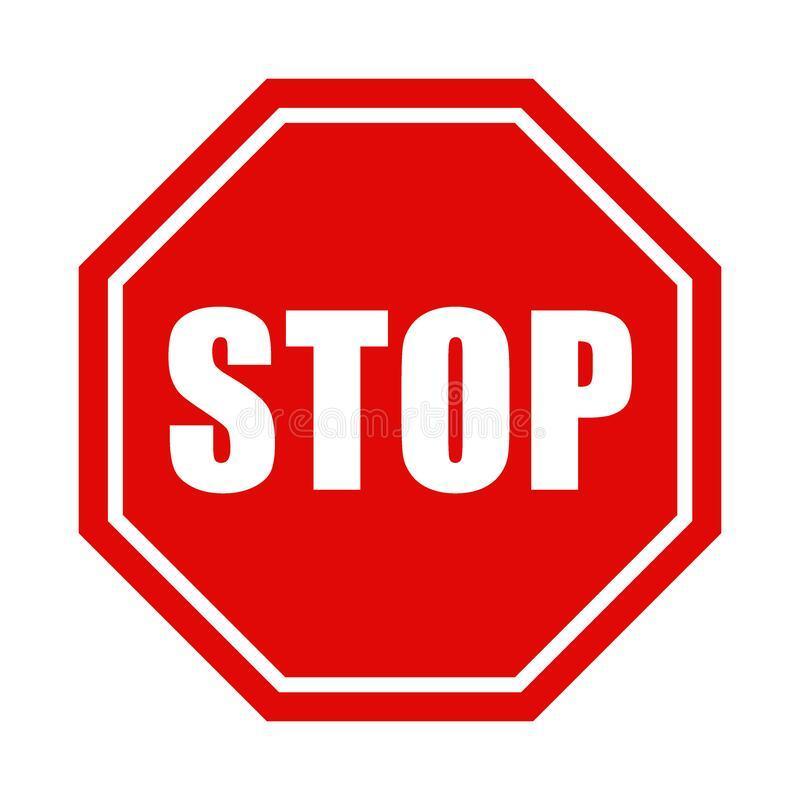 Thank you to all the families who joined us at Kindergarten Round Up for the Class of 2035 last night! Follow the link for more information regarding the registration and screening process for kindergarten students enrolling this fall.
https://5il.co/17o30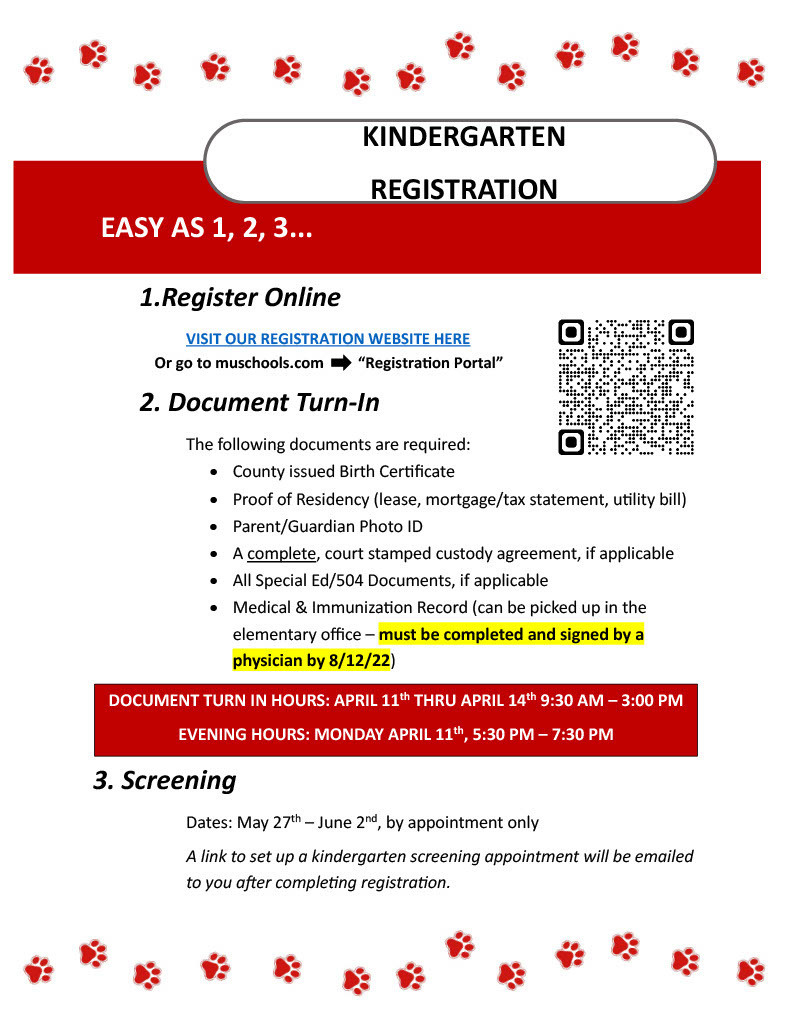 Tomorrow is Spring Picture Day at the Elementary. Please send in your order form tomorrow with your child along with the form of payment. Students who are new to the district will have their picture taken for the yearbook even if they do not have a picture packet. Class pictures will be taken on a separate day.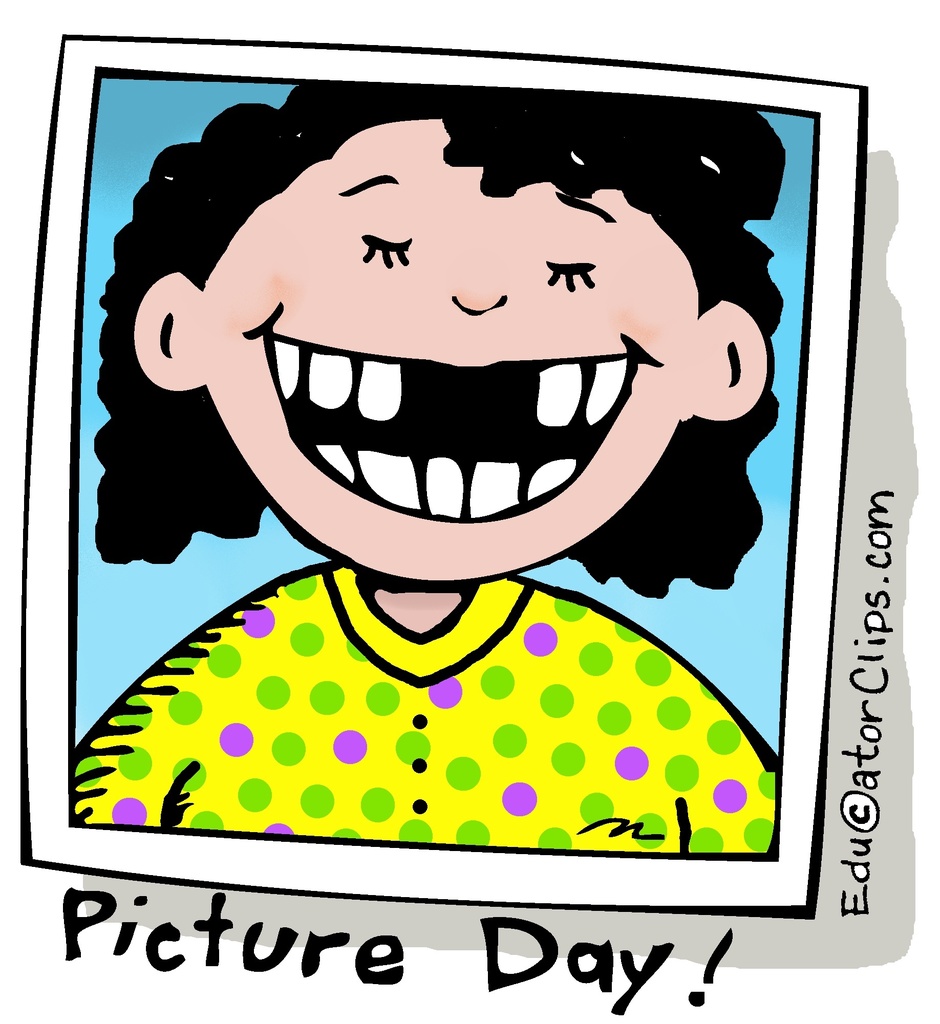 22-23 Kindergarten Families: Come join us March 24th from 6:30-7:30pm for Kindergarten Roundup!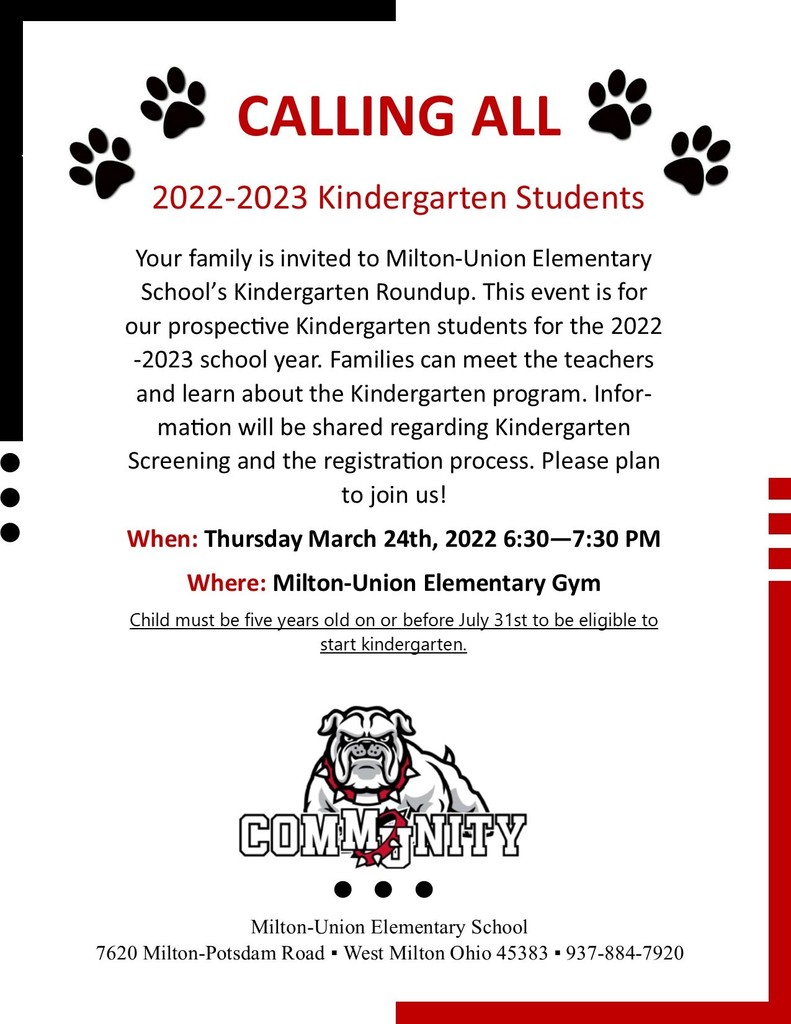 Father-Daughter Dance Updates: 1. If school closes on Friday due to weather, we will make a decision about whether to host the dance as scheduled by early afternoon on Friday. 2. If we do have to cancel for Friday, we WILL reschedule for Friday, March 4. 3. It's not too late to get your tickets. Purchase tickets here:
https://www.muschools.com/o/high-school/page/purchase-athletic-tickets
4. We are so excited to host you at the dance! There might even be a princess visit!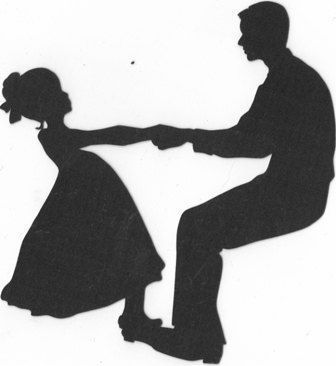 Hello Bulldog Parents. The district is asking that you participate in a parent survey called The 5 Essentials that gives us a "temperature check" on how you feel we are performing in certain areas such as Leadership, Parent Involvement, providing Challenging Instruction and a Supportive Environment. Plese follow this link to complete the survey
http://survey.5-essentials.org/muschools/survey/parent/
. The survey must be completed no later than Friday the 25th. Thank you for helping us improve our service to our students and families.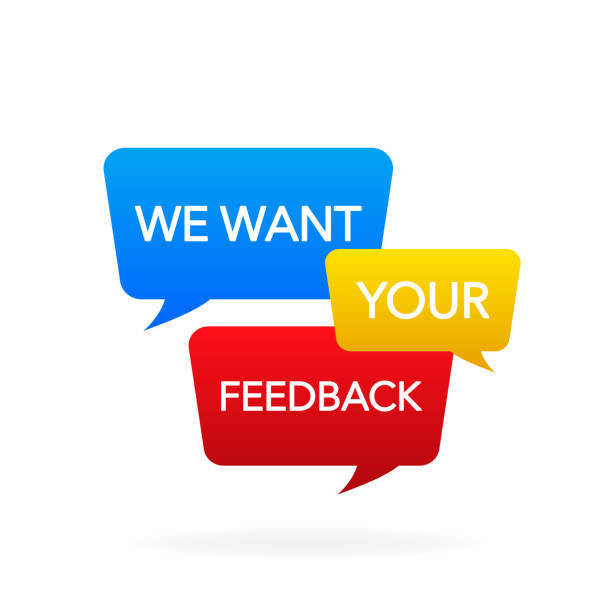 Based on the current forecast for Thursday, the Elementary Parent-Teacher Conferences will be rescheduled for the following Thursday, February 10th.

The Milton-Union Schools will begin Monday, January 24, 2022 on a two-hour delay.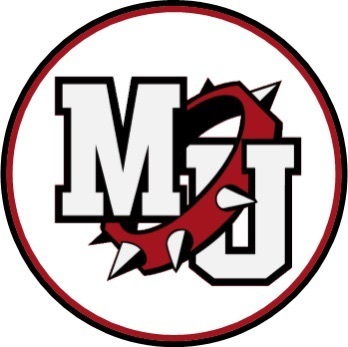 We would love for our elementary students to join the staff in our Holiday Spirit Week. Join in the fun! Follow this link to see each day's theme:
https://5il.co/132tt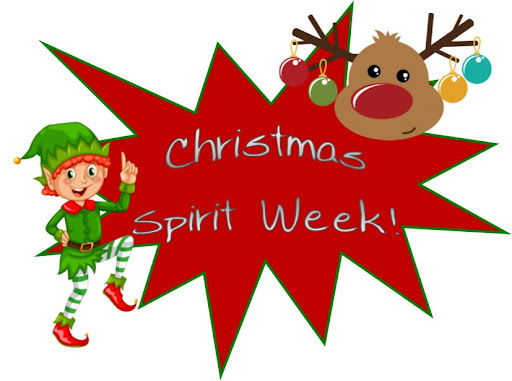 Milton-Union Elementary students learned the meaning of Veteran's Day and honored (and will be honoring) Veterans with special projects and events. We would like to thank you for your service and protection. -November 22nd at 6:30PM the 1st grade students will be performing in our annual Veteran's Day Concert. All 5 branches of the military will be recognized. - Students created self portraits of themselves as a Veteran in Art. Those portraits will be available for viewing at the Veteran's Day Concert. - Students wrote letters and drew pictures for Veterans. Mrs. Carpenter delivered over 200 of them to 6 different Veteran's organizations. - Students wrote, read, created books, discussed and watched videos about Veterans and Veteran's Day.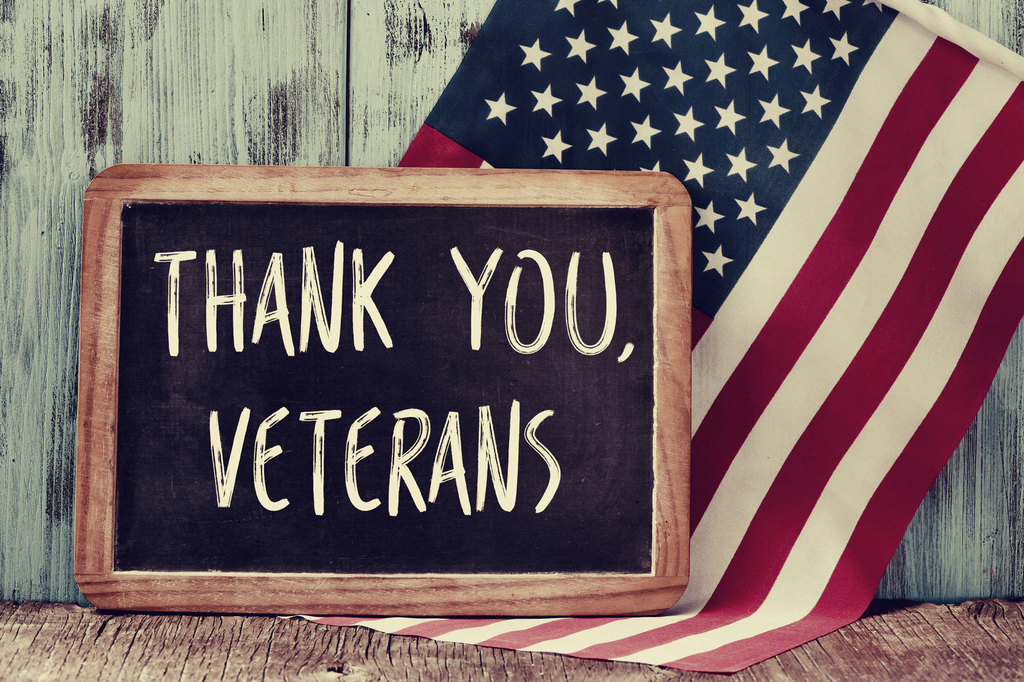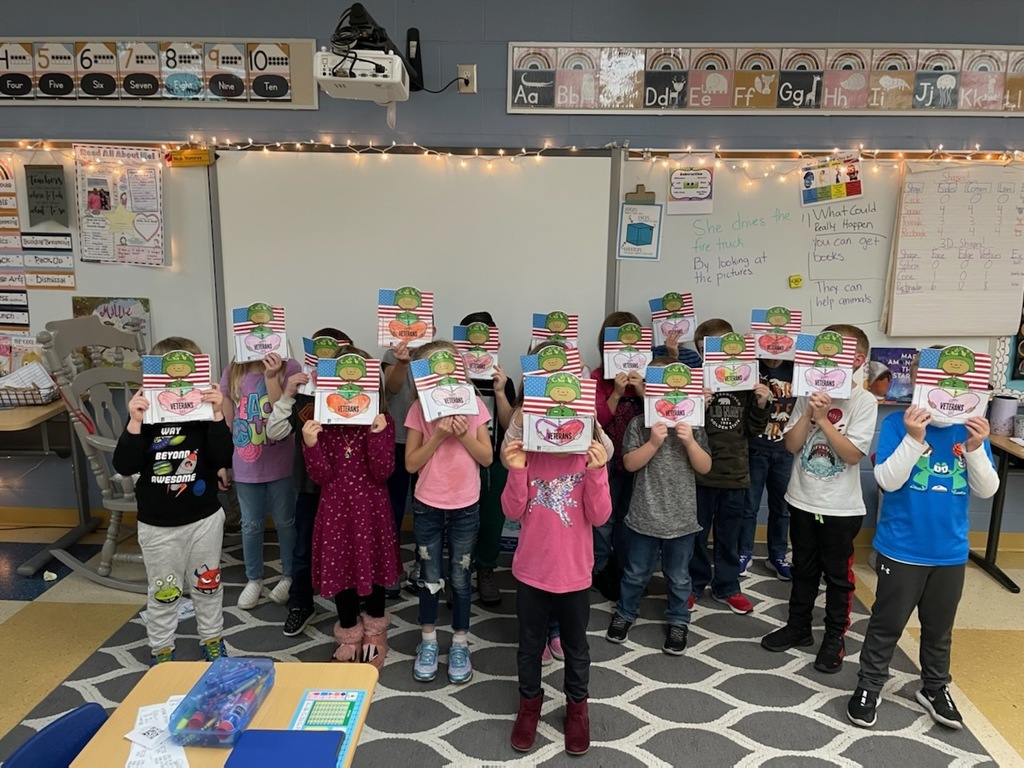 We still have a lot of cookie dough to be picked up! pick up ends at 6:00pm.