Victory! Bulldogs beat Twin Valley 4-2. Next game on Tuesday at Franklin!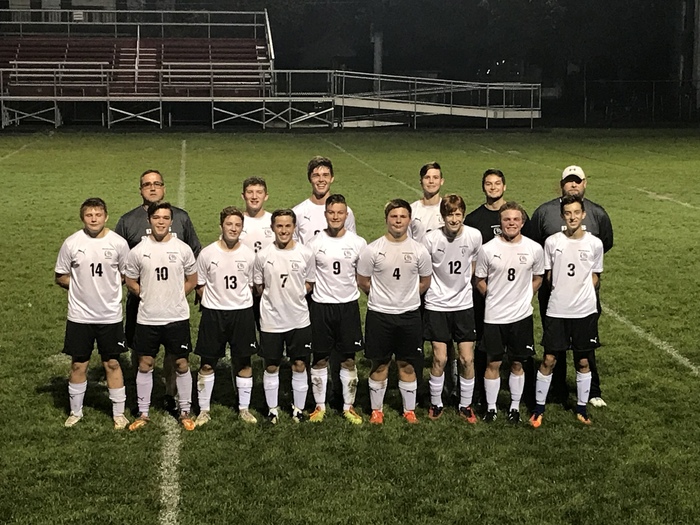 Boys Soccer OHSAA 2nd round game is underway! Go Bulldogs!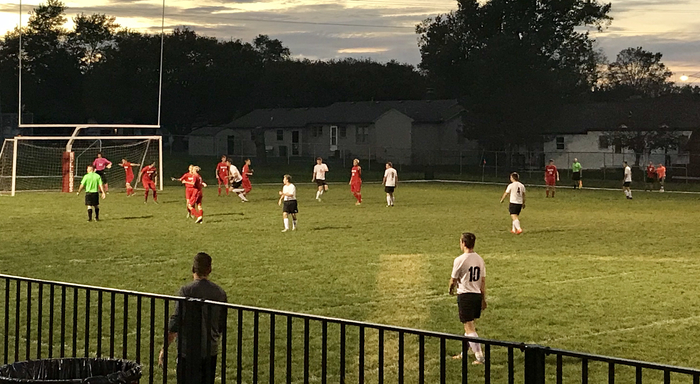 Friday night football! Go Bulldogs!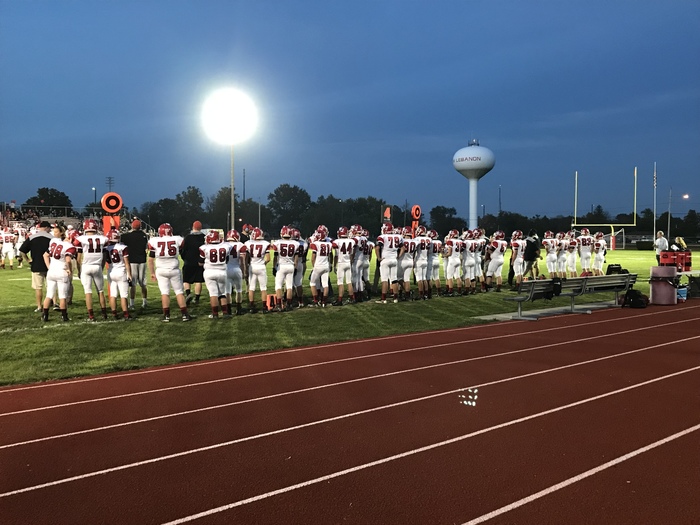 Mrs. Harlow's AP Environmental Science class tested water quality of the Stillwater River watershed by taking various chemical readings and counting invertebrate organisms.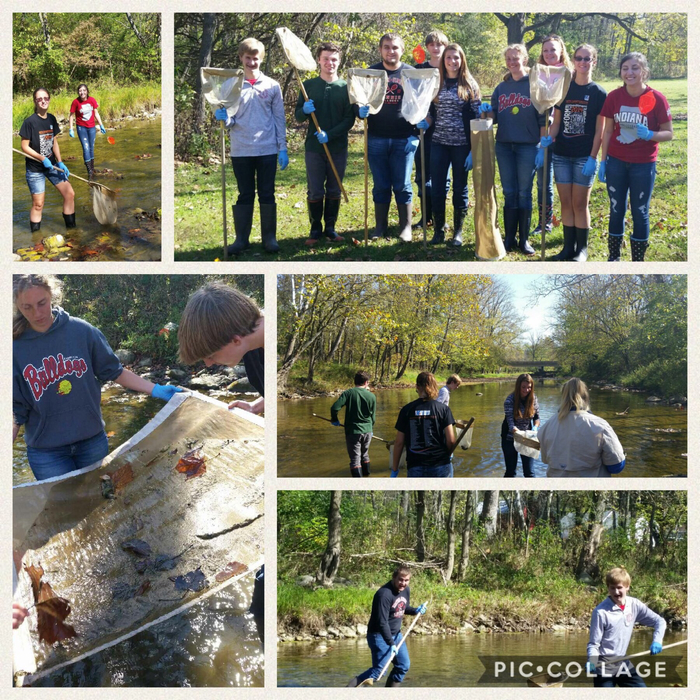 Lady Bulldogs for the win! 3-0! Great job!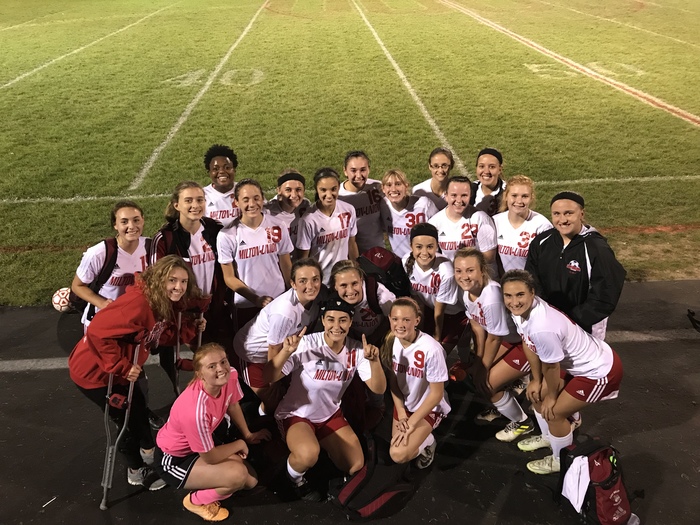 Another great student section for the first Lady Bulldog tournament game!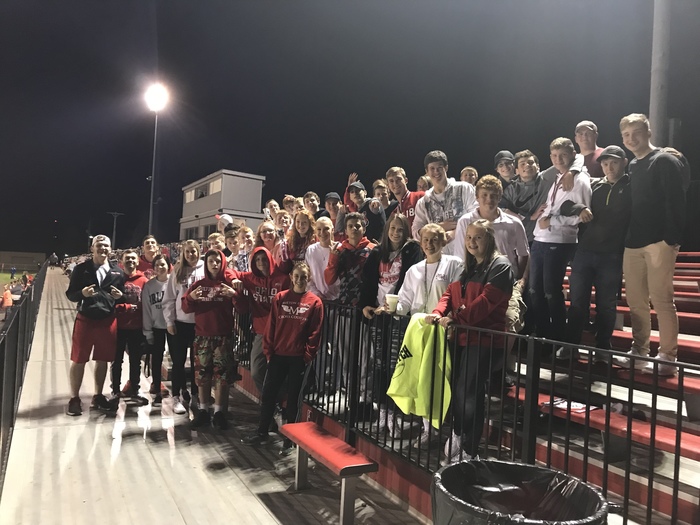 Great student section at tonight's Boys Soccer Tournament vs Miami East! 1-1 at the half!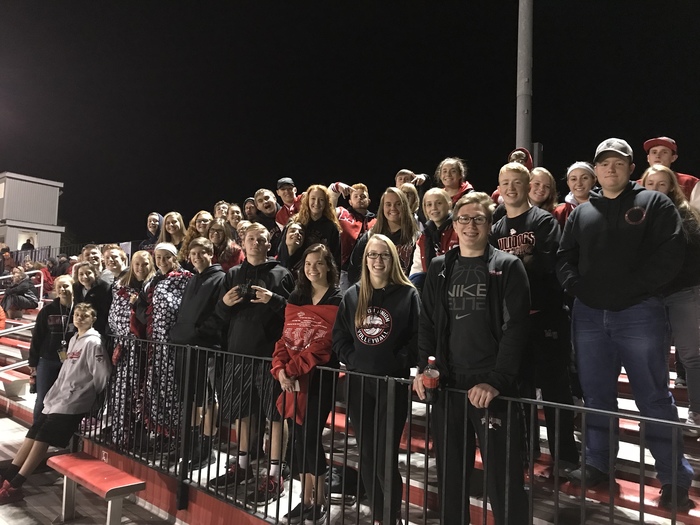 Need to report a student absence? The attendance hotline number is at the bottom of the school webpage. Also if you've downloaded the Milton-Union Schools App - you can dial from the app.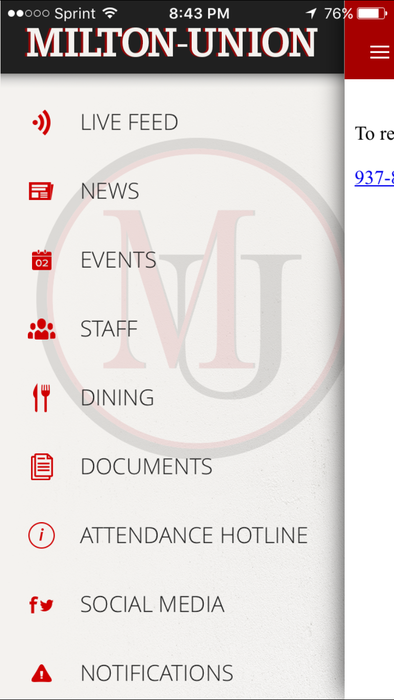 Last night started with the Pancake Brinner - raised over $500 for diaster relief! Then Band, Cheer, Color Guard, and Football Parent's Night! Love the Bulldog Pride!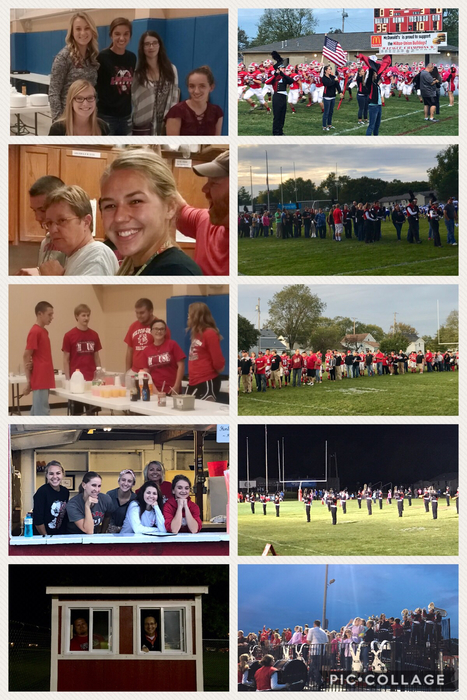 Let's go Bulldogs! Beat Madison!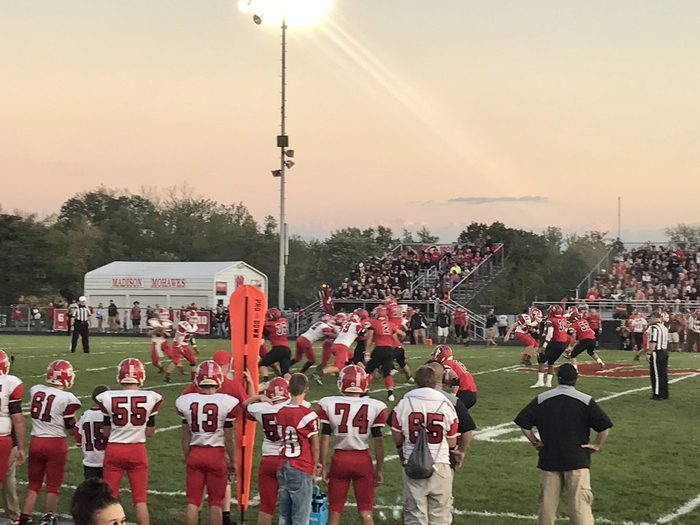 Reminder: Parent-Teacher Conferences are Monday from 3-6:30pm. Our School Counselors have several informational sessions planned: 4:30-5:00 - HS Graduation Requirements 5:00-5:30 - FAFSA 5:30-6:00 - College Planning 6:00-6:30 - PSAT/SAT See you there!

Homecoming Parade! Go Bulldogs!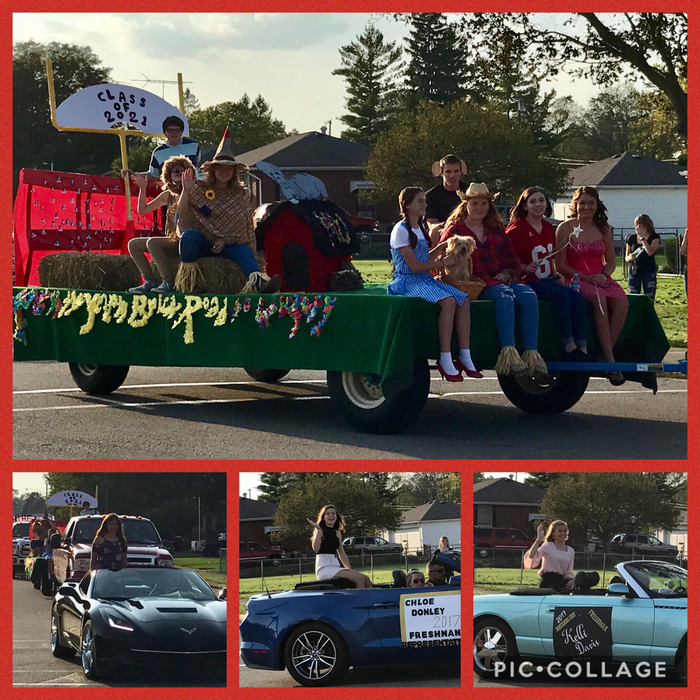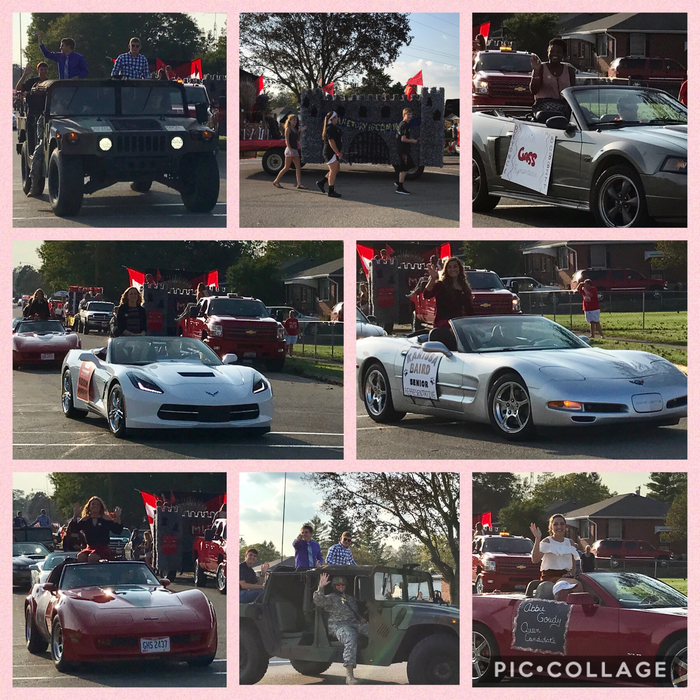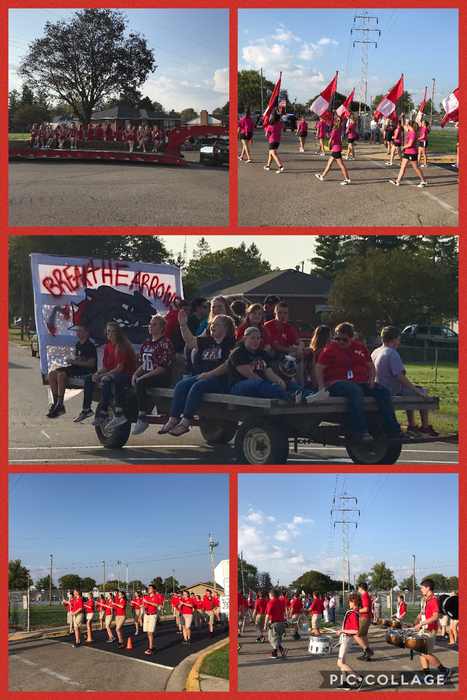 District-wide Homecoming Pep Rally! Go Bulldogs!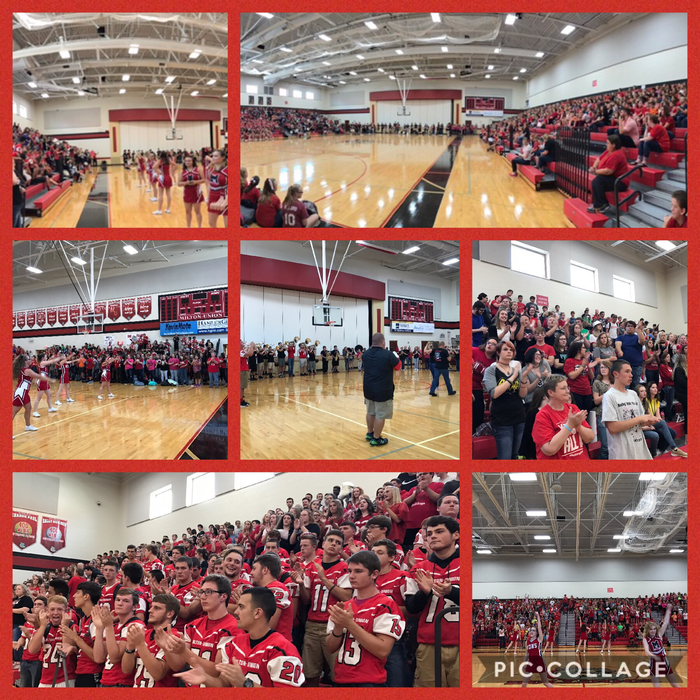 Bulldog Spirit!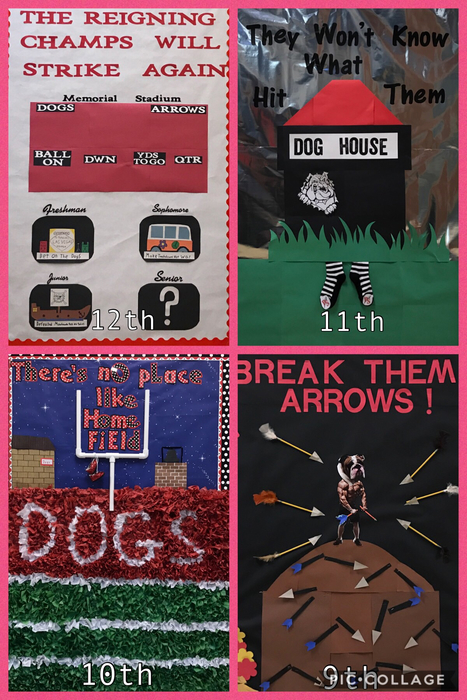 The Homecoming Parade will kick off at 5:45 on the corner of Wright Road and S Jay Street. Here's the route: Line up on Wright Rd facing Jay St. North on Jay (turn left) Ease on North St (turn right) South on Main (not 48--turn right) West on Market End at the stadium. The Homecoming Queen will be announced before the game starts at 7. Hope to see you all there! Go Bulldogs!

"Green and Bling"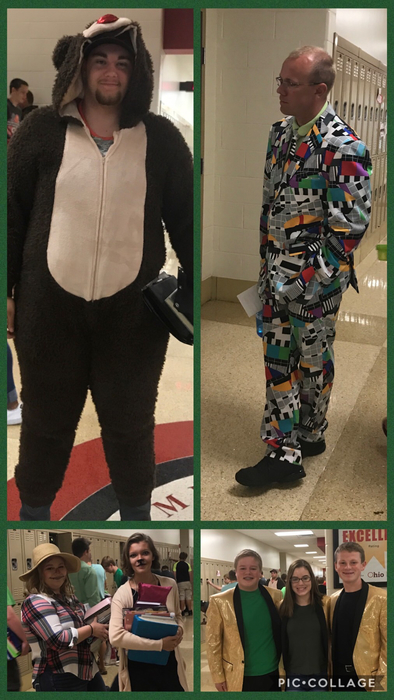 Sergeant First Class Andrade and Sergeant Trumbower visiting MUHS students today!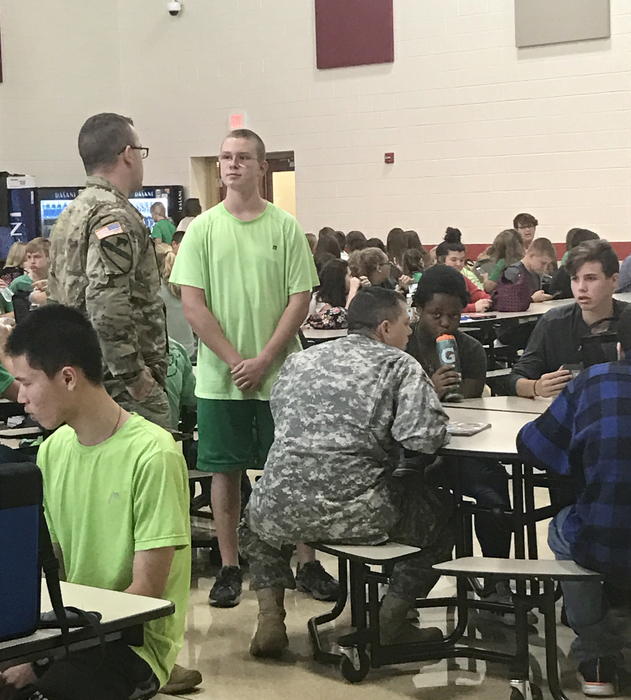 "Green and Bling" Thursday!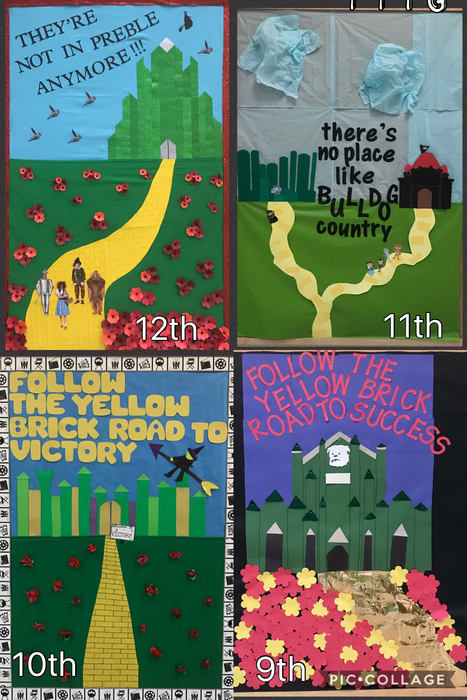 "Woke up like this Wednesday" Bulletin Boards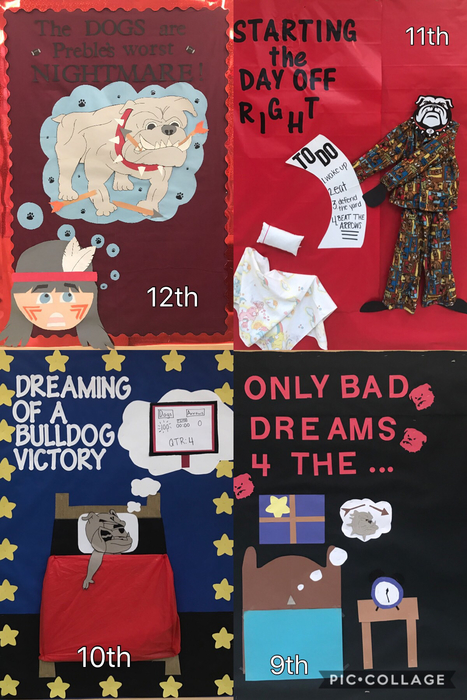 MUHS students sporting their beat workout gear and poses!