Congratulations on another great accomplishment! #BulldogPride #ComMUnity (PC: Mark Lane)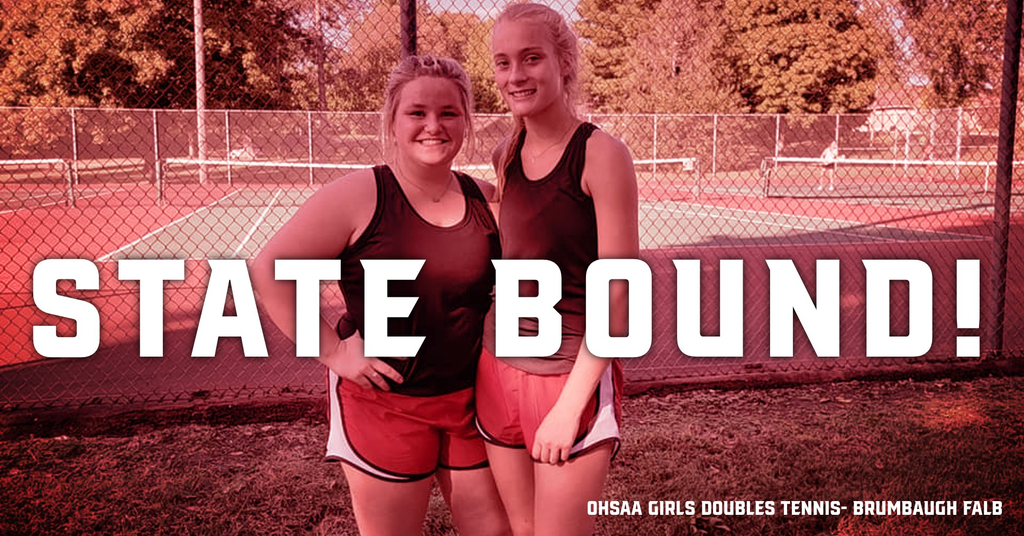 Guess who is back?!? Support the Milton-Union BPA program and purchase an "Elf on the Shelf" kit that includes 24 daily activities for your family's elf. Please see the flyer for more information or follow the link to order. Thank you!
https://tinyurl.com/rm9vmxbf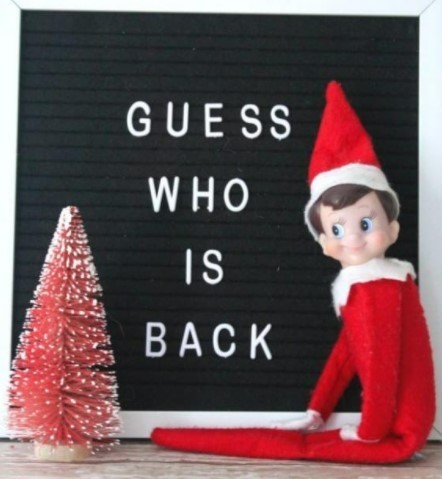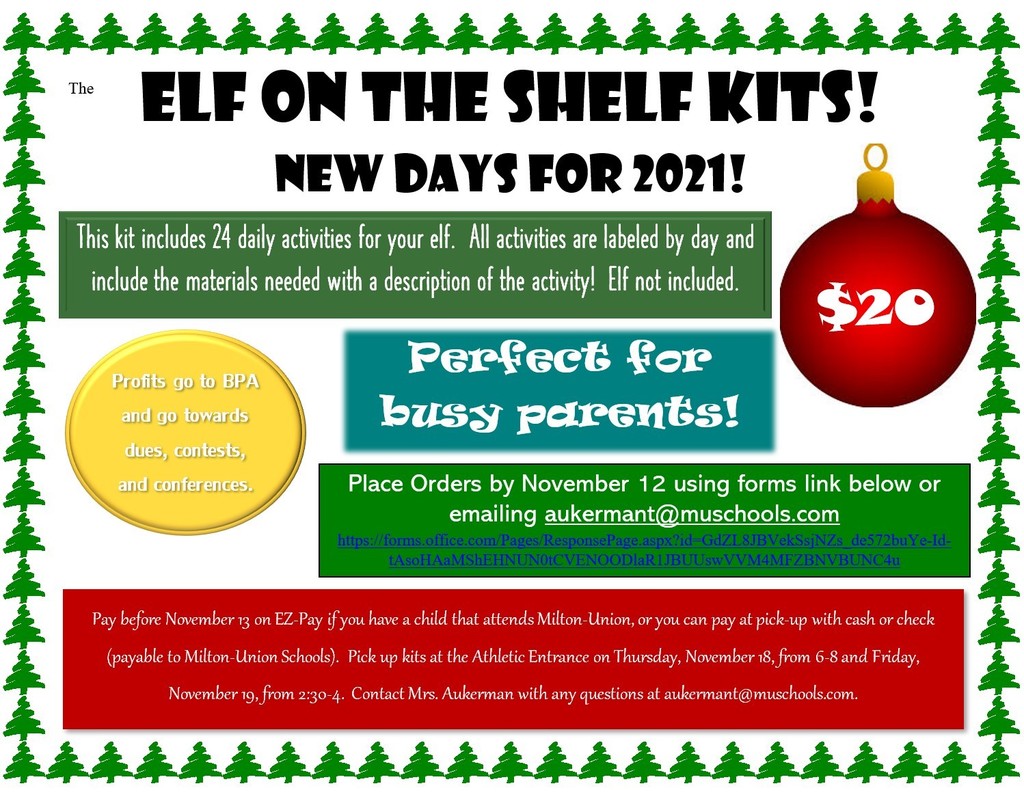 If you have questions regarding the operating levy renewal on the November 2nd ballot, follow the link for more information including, but not limited to, issue description, history, and what this funding means for the district. Thank you! #ComMUnity
https://tinyurl.com/2rbxv39j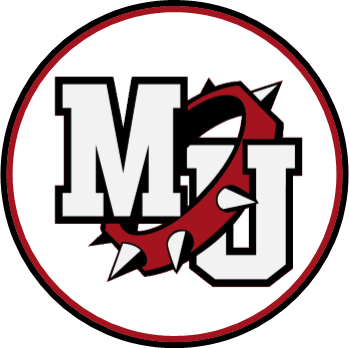 The Lady Bulldog Soccer team fought it out until the very end of tonight's match against the Miami East Vikings. Kids played well and just came up a little short…on to the next! #BulldogPride #ComMUnity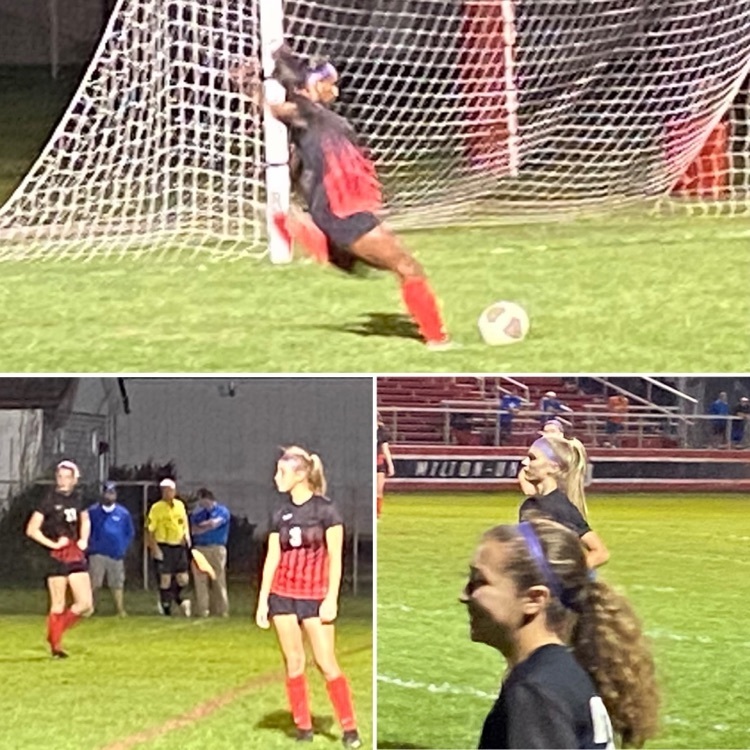 Comments? Questions? Concerns? Bring them to "Coffee & Conversation" on Wednesday, October 20, 2021 in the Media Center for open office hours from 6:00-7:30pm. For more details, visit
https://www.muschools.com/article/557211
. You bring the conversation, and we will provide the coffee. #ComMUnity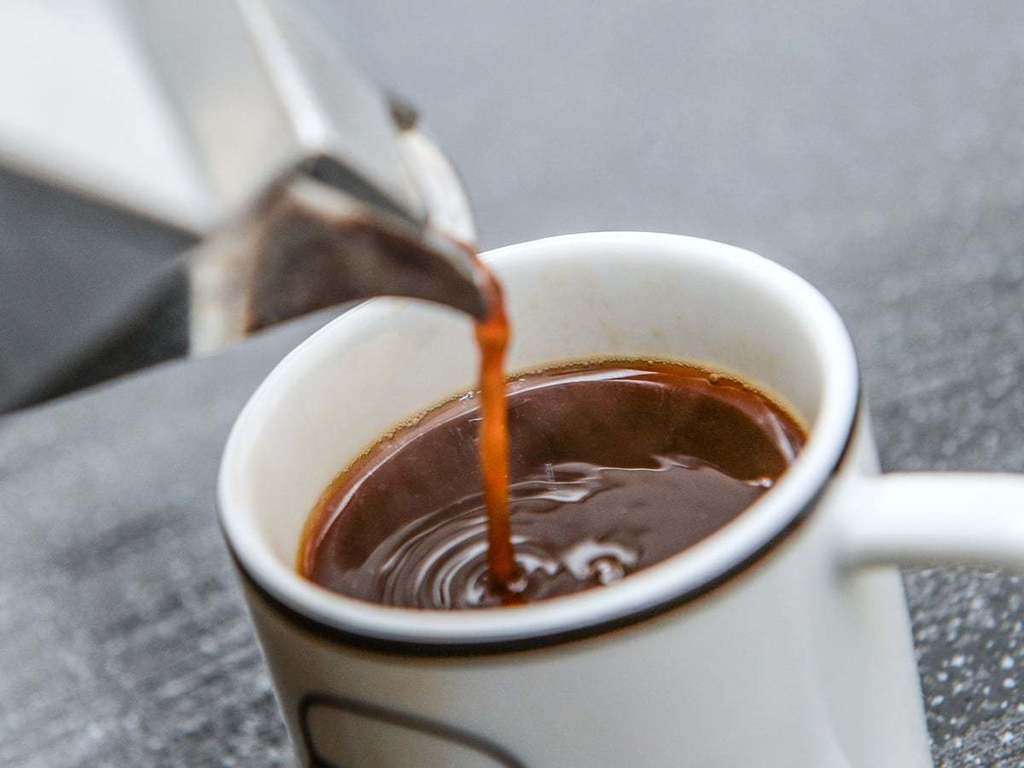 All in one place, providing the various district/building phone contacts and numbers that parents, families, and community members may need. Thank you for your continued support of the Milton-Union Schools! #ComMUnity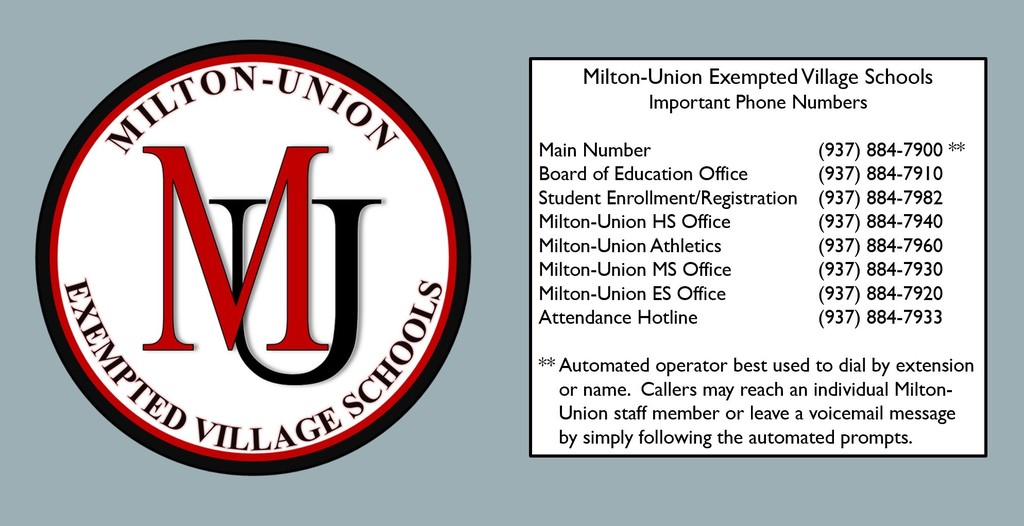 All buildings and offices are unable to place or receive calls outside the district. Staff members are working with Frontier to restore service. The district has other means to communicate for safety purposes, but we apologize for the temporary inconvenience. Thank you...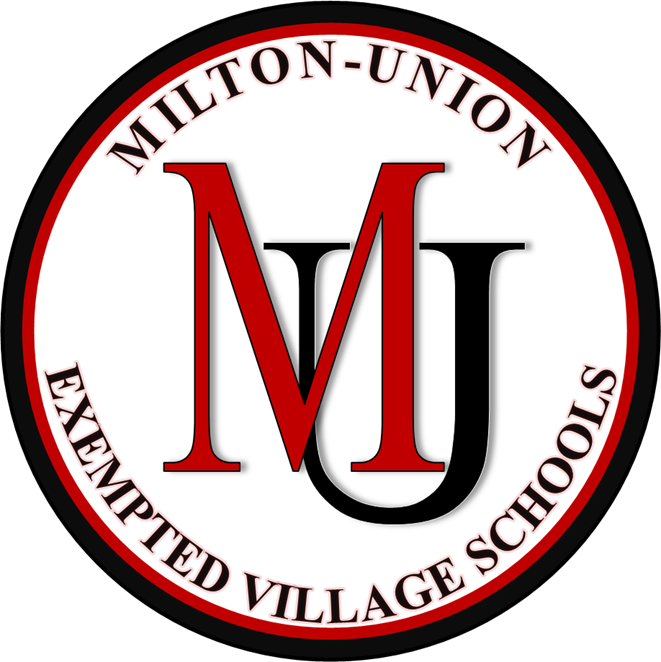 Back by popular demand! Support the Milton-Union FFA by attending their Annual Chili Supper on Friday, October 15, 2021 at Hoffman UMC from 4:30-7:30pm. #ComMUnity #BulldogPride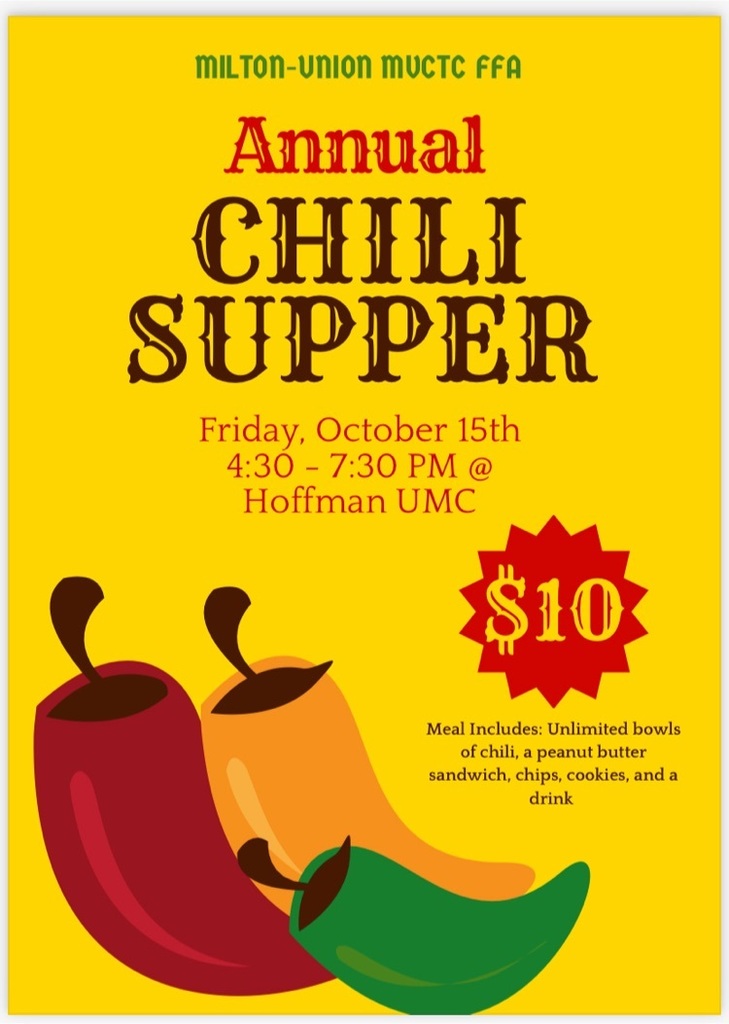 Varsity Soccer doubleheader at Troy Christian this evening…special treat to have both programs playing on the same night at the same location. Spoiler alert…the new league is shaping up to be super competitive in both boys and girls soccer. @trcathletics #ComMUNity #BulldogPride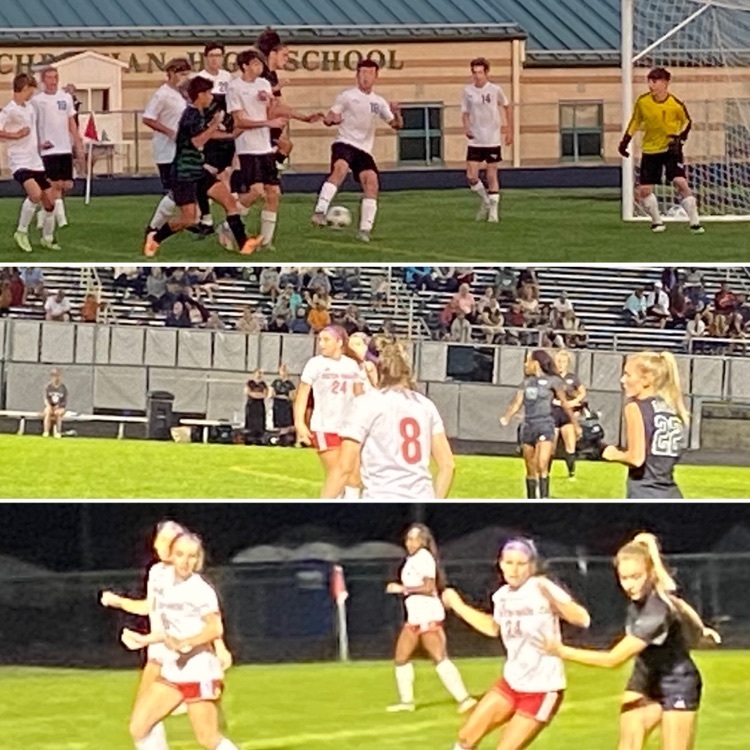 Great afternoon to host a tennis match and even better to celebrate our senior student athletes! #BulldogPride #ComMUnity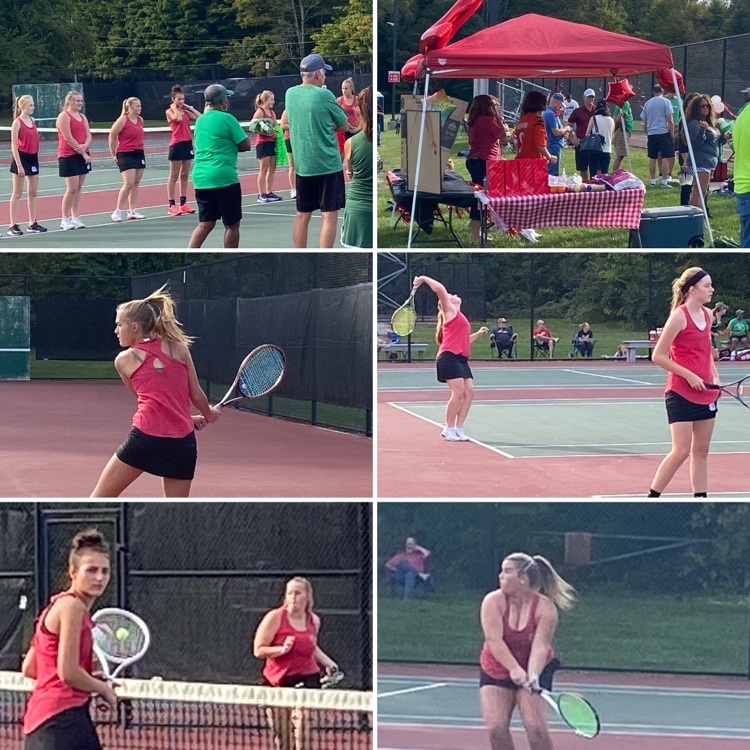 Reminded of many valuable leadership lessons and responsibilities yesterday as members of our team were led through the "Lead Now" workshop with Derek Avera of Focus3. "People don't experience your intentions. They experience your behavior." #ComMUnity #BulldogPride @F3Derek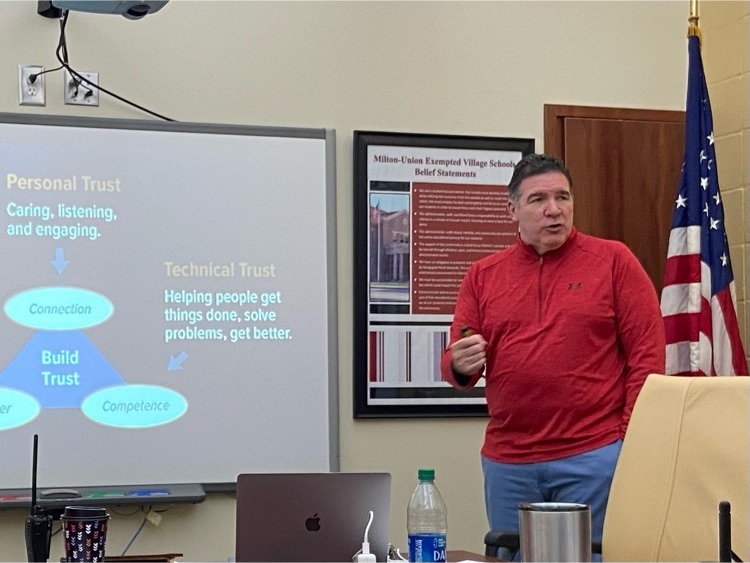 FYI - Due to winter weather, we will communicate closings and delays through social media, live feed, text, voice call, and notifications. WHIO will also communicate our closings and delays. Service changes may prevent other area TV networks from communicating closings/delays.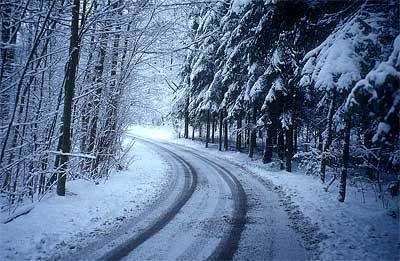 The view from the finish line looking both directions at today's Miami County Cross-country Meet…great job to our parents, families, volunteers, Mike Meredith, and all the coaches for truly doing a great job running this event on a yearly basis! #BulldogPride #ComMUnity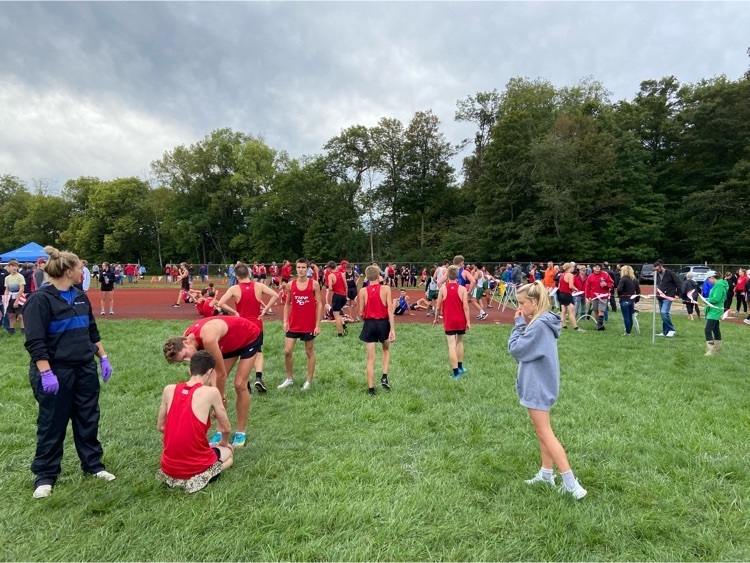 Homecoming game against Miami East…Bulldogs are doing great! EVERYONE is here…three, four, or even five rows of fans in the end zone! Great environment to watch student athletes and performers do what they love. #BulldogPride #ComMUnity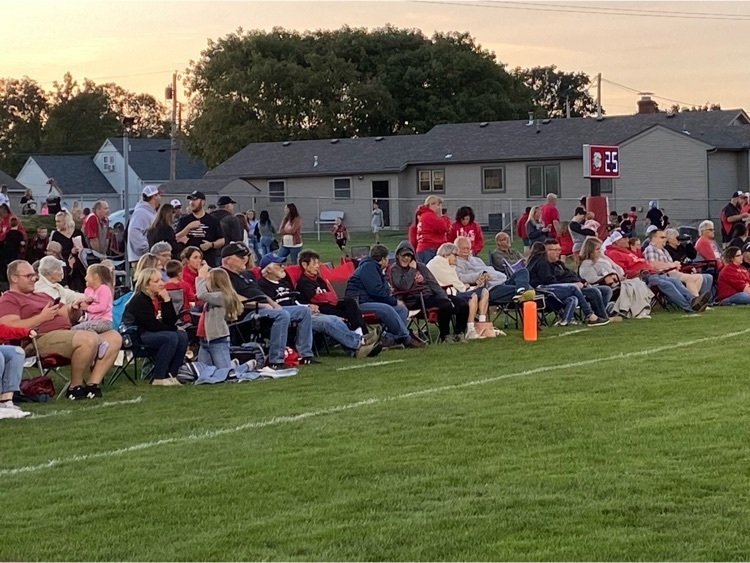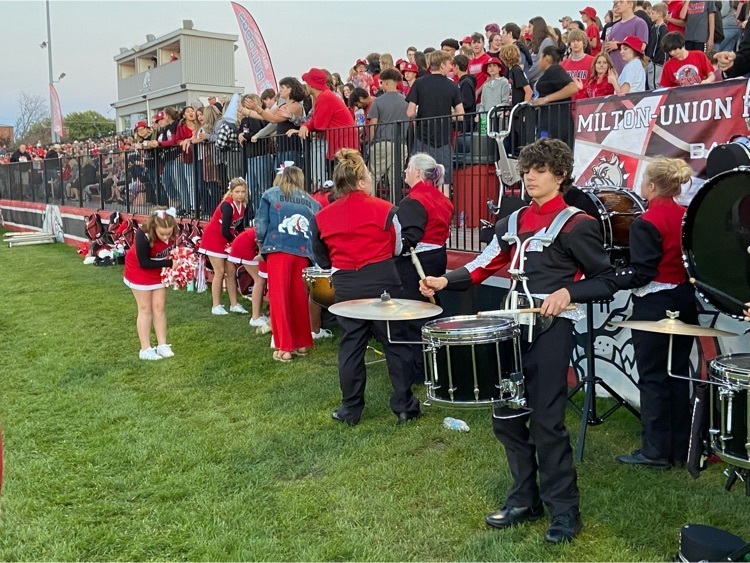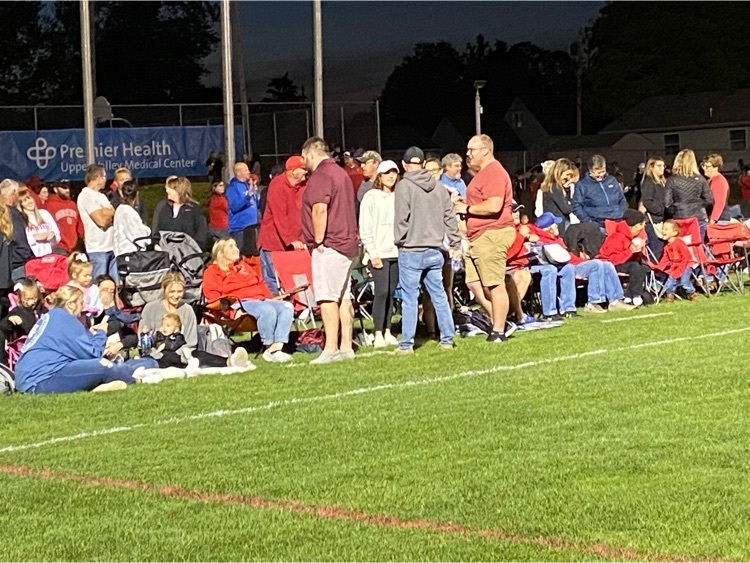 A district text message will soon be accompanied by language from your cell phone carrier, due to changes in their communication guidelines, prompting you to reply "stop" to discontinue automated school district texts. Disregard to continue receiving school/district messages.

Coach Wion and Bulldog Volleyball hosting Lehman Catholic this evening…trying to keep this match close early in the third set. #BulldogPride #ComMUnity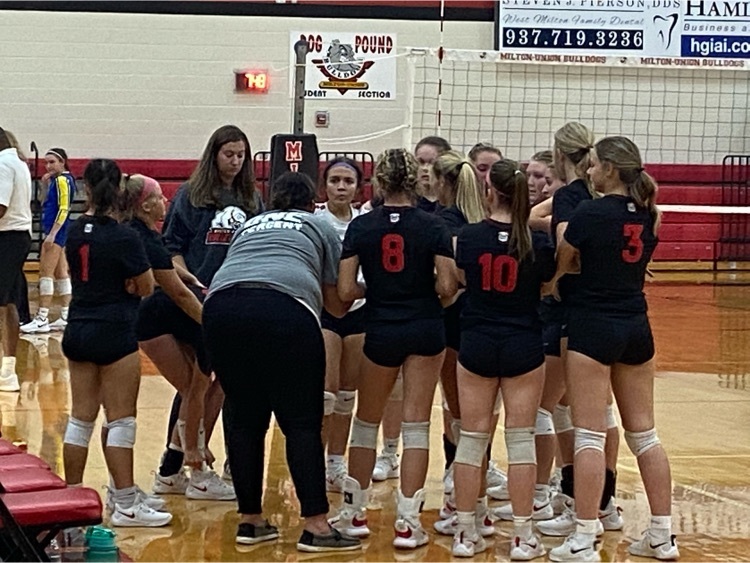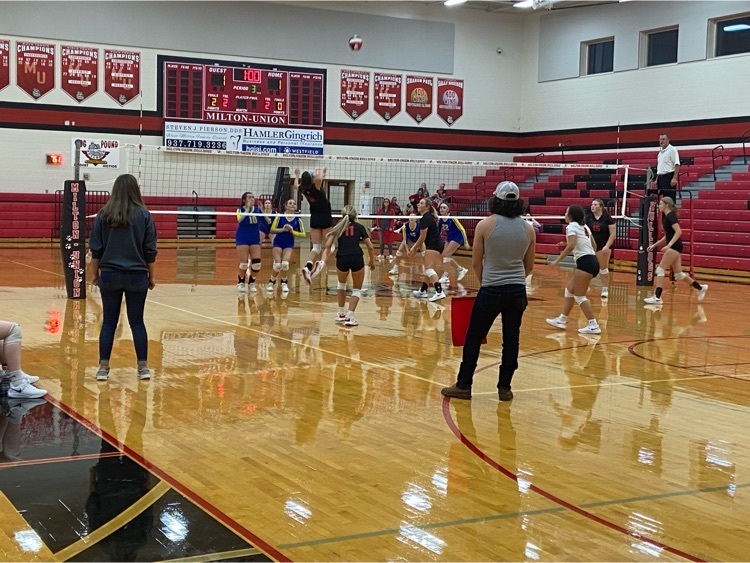 Congrats to this guy and the members of the M-U Golf Team on bringing back another championship! #BulldogPride #ComMUnity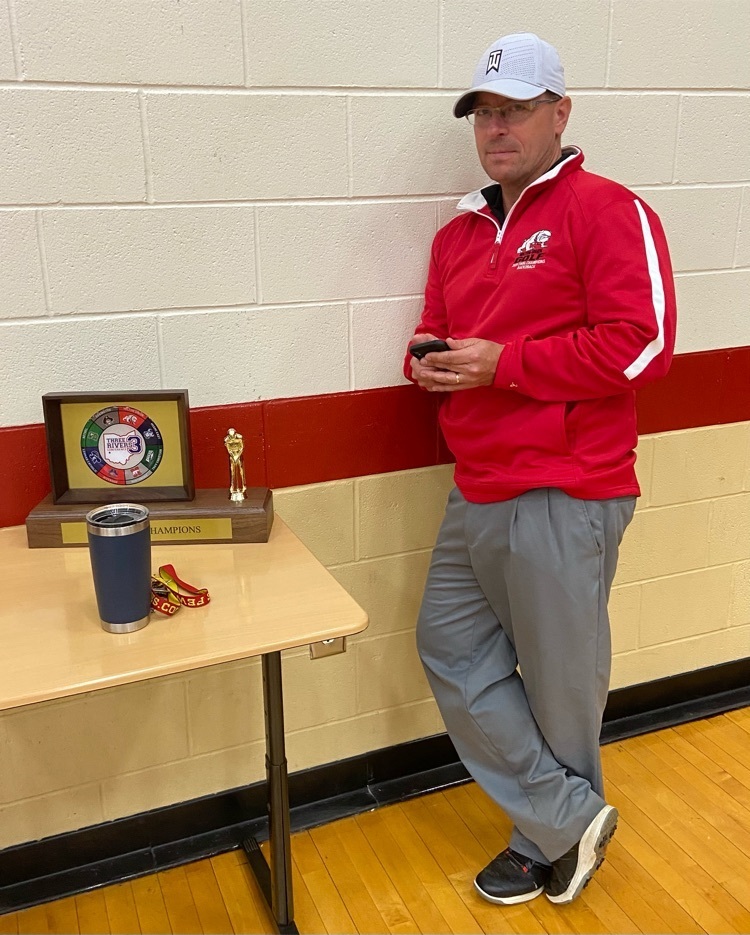 Bulldogs in control of this one in the fourth quarter in tonight's TRC match-up against Troy Christian. #BulldogPride #ComMUnity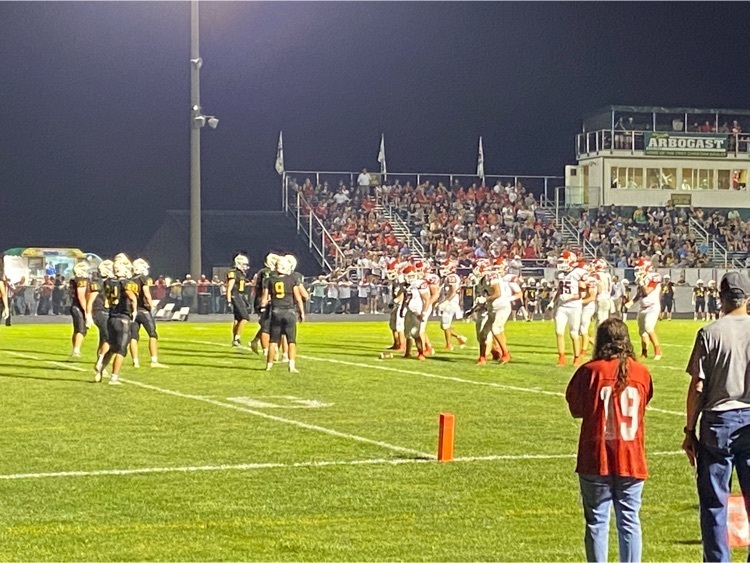 Check out the latest project in K-5 STEM! Mr. Limke is at it again with kids thinking about sustainable food choices and the environmental impact through a gardening project! #BulldogPride #ComMUnity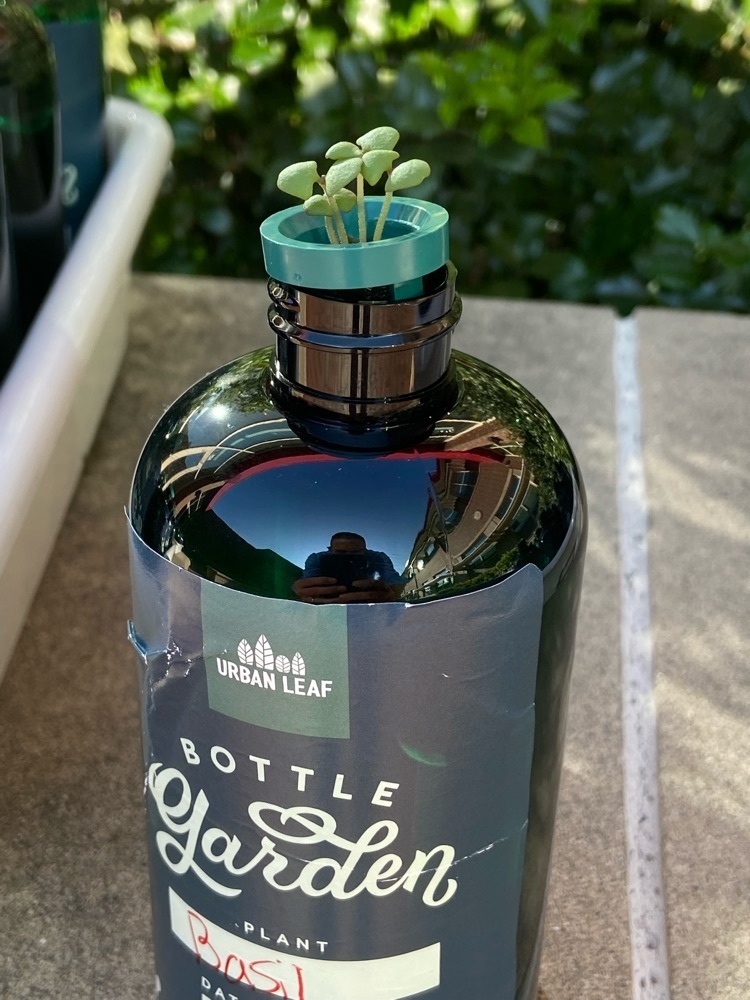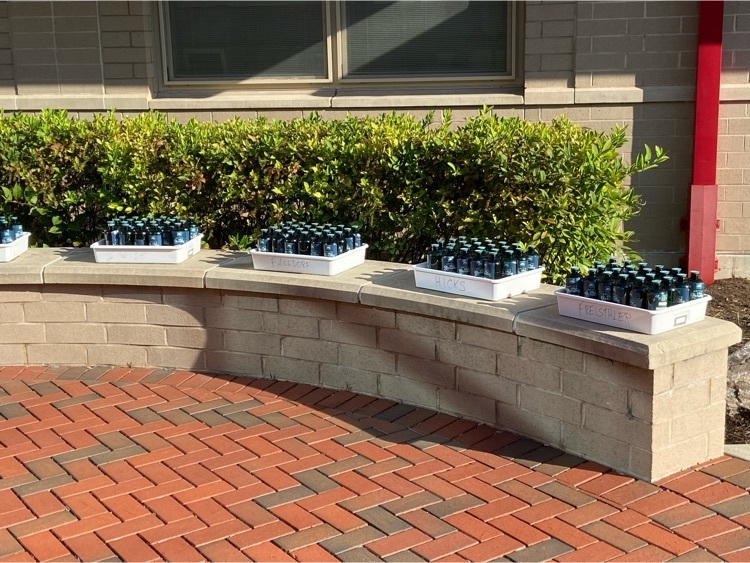 Just FYI to our parents, families, and community members...we are now able to make and receive phone calls. Thank you for your patience.